Our No.1 priority is the health and safety of our employees and our clients. We have taken all the precautions to make our business covid safe by following the NSW Government & Health Department COVID guidelines. So we do request everyone to follow our guidelines below.
Wellbeing or our staff, visitors and clients
Staff and guests who are unwell please stay home
All employees and guests will have their temperature checked upon arrival on any site
Account managers need to enter their details in the register provided at the entrance.
Read and understand all safety guidelines, please abide by those rules at all times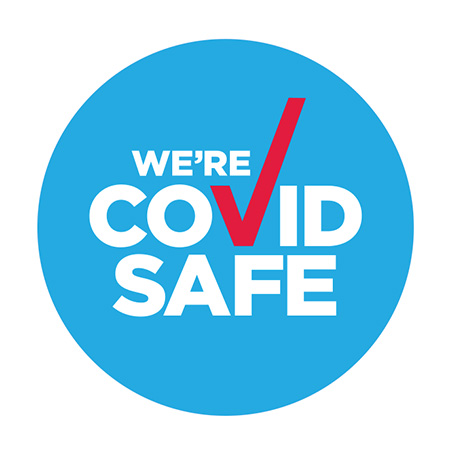 Physical Distancing
Be mind of other staff members around you. Please follow the marked area on the floor and always adhere to the 1.5 meters rule.
You must maintain with 1.5 meters physical distance where practical, area such as the bathrooms, canteen and smoking area.
On some site where staff have to work closer than 1.5 meters for example pick&pack etc. Please be courteous allow other staff members to finish from the neighbouring spot before you proceed.
We strongly encourage to shower/change at home rather than using the site amenities
Use water bottles instead of drinking straight from the water bubblers
Use hand sanitizer
Avoid non-essential travel
Consider if you can reschedule, stagger or cancel non-essential meetings
Promote good hand, sneeze and cough hygiene
Follow site-specific COVID safe plans
Hold meetings via video conferencing or phone call
Wash your hands frequently with soap and water, before and after eating, and after going to the toilet
Cover your cough and sneeze, dispose of tissues, and use alcohol-based hand sanitiser
At times you may be required to undertake health monitoring, this may include temperature checking and/or answering a health questionnaire
REQUEST STAFF
Please fill out the form below and a member of our team will be in contact shortly.